New IFCAI Secretary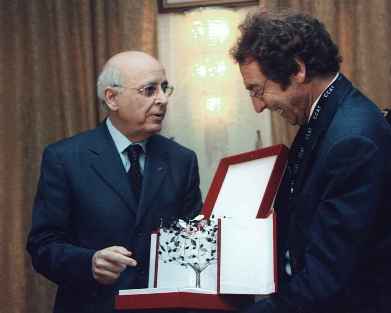 During the IFCAI (International Federation of Commercial Arbitration Institutions) General Assembly held in Tunis on 27 May 2009, Mr. Stefano Azzali, Secretary General of the Chamber of Arbitration of Milan, has been appointed as Secretary of the Federation.
This appointment confirms the international prestige of the Milan Institution which in Europe is among the first arbitral centres for number of cases.
IFCAI, established in 1985, brings together 54 international arbitration institutions from around the world.
The board of directors is composed of twelve members, including ICC-International Chamber of Commerce, Paris, AAA-American Arbitration Association, New York, LCIA - London Court of International Arbitration, London, ICSID - International Centre for Settlement of Investment Disputes, Washington, CRCICA - Cairo Regional Centre for Commercial Arbitration, Cairo.
In the picture: Mr. Mohamed Ghannouchi, Tunisian Prime Minister and Stefano Azzali
INFO:
Chamber of Arbitration of Milan
Tel.: +39 02 8515.4586 / 4536