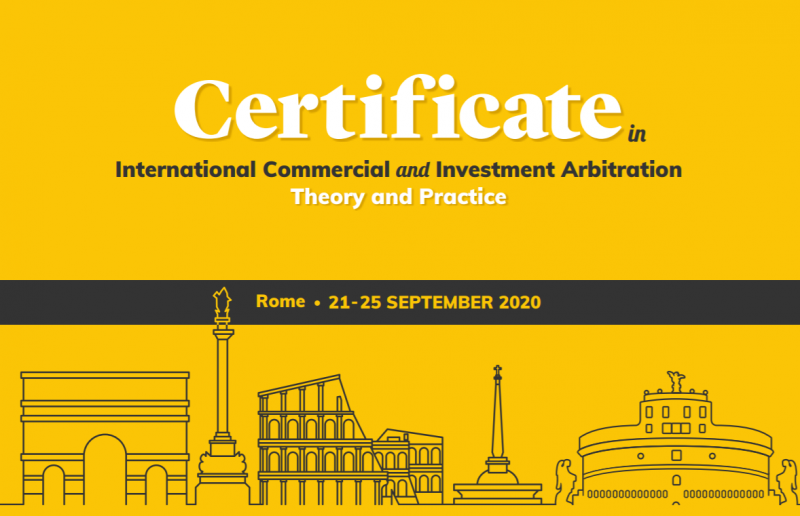 The University of Roma Tre and AIA, together with ICC and CAM, are pleased to announce the seventh edition of the Certificate in International Commercial and Investment Arbitration to be held from September 21 to September 25, 2020.
The program is led by academics, in-house counsel and practitioners and is aimed at providing theoretical and practical insights, including interactive workshops, about international commercial and investment arbitration.
This year, the course will be offered both in-class and online. Classes will be held at the University of Roma Tre and remote attendants will be able to intervene at any time through the videoconference system.
The program also includes participation to the Seventh Annual International Arbitration Lecture jointly organized by the University of Roma Tre and UNIDROIT, as well as to networking activities, for in-class attendants.
Download the brochure.
For further information:
arbitration.certificate@uniroma3.it
www.arbitrationcertificate.com