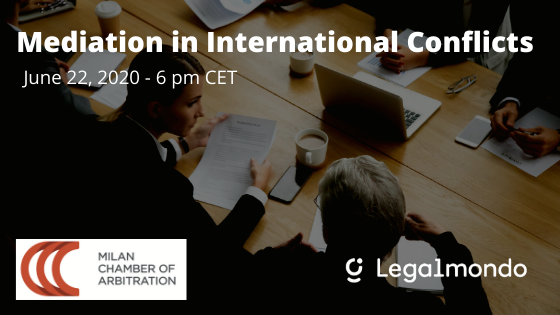 Join us on June 22nd at 6 pm in the webinar "Mediation in International Conflicts" organized by CAM and Legalmondo and learn how mediation can be a great tool to prevent or solve cross-border disputes.
Giuseppe Scotti will moderate an interactive panel with Roberta Regazzoni, Ignacio Alonso and Alessandro Mazzi.
Save the date and sign up for free!