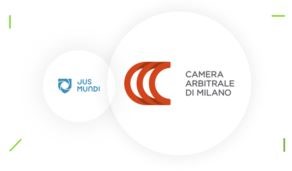 CAM and Jus Mundi are delighted to announce a unique partnership to make international CAM arbitral awards freely available to the world for the benefit of the public good.
Under this partnership, Jus Mundi will host select CAM domestic and international arbitral awards and related information publicly, while maintaining the confidentiality requirements set out in the CAM arbitration rules, allowing the general public to search for materials using Jus Mundi's advanced AI-based platform and research tools.
Thanks to this agreement with Jus Mundi, CAM takes a further step towards spreading the culture of arbitration, a real asset in conflicts resolution for companies in order to build solid and profitable business relationships.