"Reasoning and dissenting in arbitration: the Good, the Bad and the Ugly"

When, how and to what extent arbitral tribunals should give reasons in support of their decisions?
Which is the "proper" behaviour, if any, for an arbitrator who disagrees with the majority?
What do parties (and counsel) expect in this regard?
1° session: THE GOOD
The virtues of reasoning in international arbitration.
2° session: THE BAD
When reasoning is unnecessary, poor and dangerous.
3° session: THE UGLY
This House holds that dissenting in arbitration is wrong.
The Sheriff calls the village people to cast their vote!

Virtual coffee break @Saloon
A very interactive moment of networking where the participants can chat with the speakers and other members of the arbitration gang. Place your horse outside and get into the virtual Saloon with your video on and a whiskey in your hand!
The 12th edition will be held online: join us!
Info: annual.conference@mi.camcom.it

Conference sponsors
---

| | | |
| --- | --- | --- |
| | | |
| | | |
| | | |
---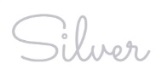 ---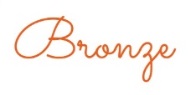 Media partners
VUOI SPONSORIZZARE LA CONFERENZA? ECCO IL TARIFFARIO!
CONTATTACI: EVENTIADR@MI.CAMCOM.IT