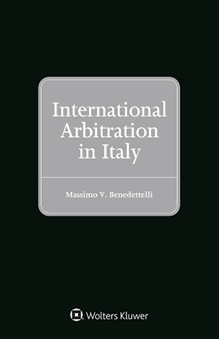 Together with AIA – Associazione Italiana per l'Arbitrato we will host "Italy as Arbitration Seat? Not Such a Bad Place to Hang About in ... ", a webinar organized at the occasion of the publication by Kluwer International of International Arbitration in Italy, by Massimo V. Benedettelli (professor, University "Aldo Moro" of Bari; partner, ArbLit, Milan).
During the event, the author will discuss the content of the book together with renowned scholars and practitioners from the international arbitration community, in a hands-on debate focusing on the many intersections between international arbitration and Italian law.
Participants to the webinar will receive a discount code to purchase the book.
Consult the program and register for free.