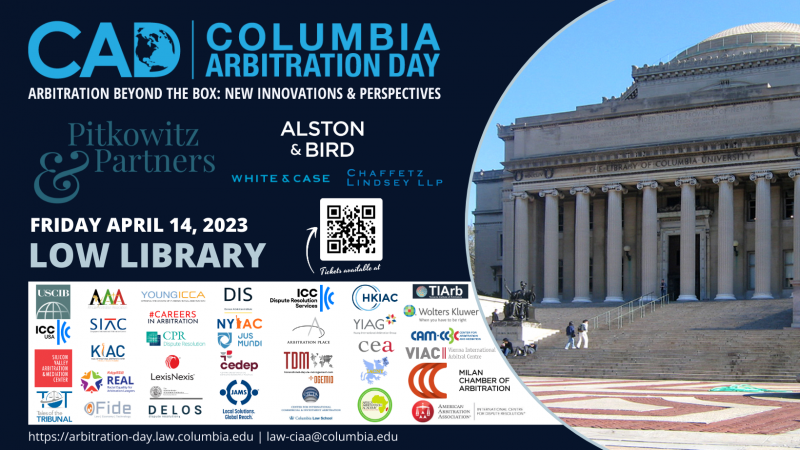 The Milan Chamber of Arbitration is proud to be a supporter of the CAD - Columbia Arbitration Day.
This year the event will focus on "Arbitration beyond the box: new innovations & perspectives".
Columbia Arbitration Day will take place at Columbia University's Low Memorial Library on April 14, 2023, featuring a keynote conversation with Justice Stephen Breyer.

See the program here.
Tickets sales for CAD 2023 are now open and available here.
For more info visit the CAD website.