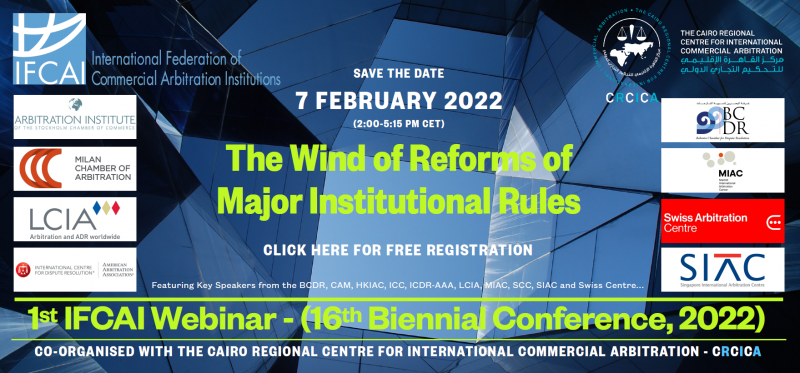 The Milan Chamber of Arbitration is proud to be media partner of the 16th IFCAI Biennial Conference which this time will be held online.
The webinar is co-organised with the Cairo Regional Centre for International Commercial Arbitration (CRCICA) and will be free of charge.
The conference will address the reforms of the arbitration rules that have been addressed lately by the major arbitral institutions. Featuring Key Speakers from the BCDR, CAM, HKIAC, ICC, ICDR-AAA, LCIA, MIAC, SCC, SIAC and Swiss Centre and much more.
The Director General of CAM, Stefano Azzali, will moderate one of the session in his role of President of IFCAI.