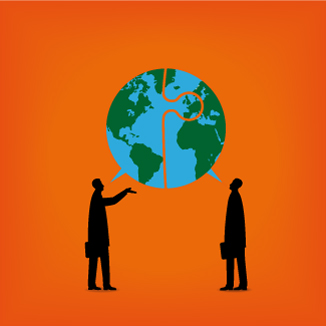 Environmental mediation is the ADR tool to resolve environmental disputes.

Mediation is a dispute resolution tool specific to companies and consumers involved in both national and international commercial disputes.
Given the effectiveness and success experienced over the years and given the peculiar needs of environmental conflicts we thought of expanding the mediation's field of action.
Therefore, in December 2015 we started the experimental phase of the environmental mediation project. Then, due to its success and its growth, this service has been established permanently within CAM.
In June 2018, not to lose the results of the previous project, it has been organized an Open Space Technology on the topic "Quale futuro per la gestione dei conflitti ambientali?" (What future for the environmental conflicts management?").
The subjects and the contribution of the attendees are gather in the following Instant Book.
How to start an environmental mediation
Starting an environmental mediation, technically, is easy, the procedure is no different from a traditional mediation: you just have to send the mediation request form to CAM via the website or via PEC. More info.

However, given the delicacy and complexity of environmental issues, which often involve public administrations and public entities, it is necessary to prepare the ground before the other parties are convened for a first meeting.
Given the strong territorial nature and the plurality of actors that characterize environmental mediations, it is always better to prepare the interlocutors before initiating a mediation procedure so that they will not impose feral oppositions that would make mediation sterile.
For this reason, we suggest to contact us directly before submitting your application so we can help you prepare the ground for a profitable mediation.
One year of environmental mediation at Milan Chamber of Arbitration, Lea Di Salvatore
Environmental mediation: the practical application of sustainable development, Greenideas.net
Environmental mediation: some cases, Greenideas.net
Encouraging public entities to settle environmental disputes through mediation in italy theoretical analysis, practical evidences, possible solutions, Lea Di Salvatore