Over the last decade, CAM has formalized bilateral co-operation agreements as to strengthen its action.

CAM has signed an agreement CPR on the joint promotion of the 21th Century Pledge, for an efficient dispute management in corporations.
CAM and the Centre de Médiation et d'Arbitrage de Paris (CMAP) allow the parties interested in selecting their mediator from the lists of both centres.
The agreement between CAM and the European Centre for Dispute Resolution Ljubljana (ECDR) consist of a standard contractual clause for the joint management of cross-border mediation proceedings.

CAM has started a partnership with the Istanbul Chamber of Commerce (ITOTAM) in order to offer a specialized assistance to Turkish and Italian companies involved in issues arising from their business relationship.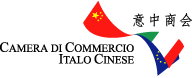 The Italy-China Business Mediation Centre stemmed from the partnership with the Italy-China Chamber of Commerce and the Mediation Centre of CCPIT. The Italy-China Chamber of Commerce is an independent, non-profit association of enterprises recognized by the Italian Ministry of Economic Developement.